DB Executive Travel
Safe and comfortable chauffeur service that is legal and reliable

Experts in providing stress-free travel across Britain

Private or corporate travel
"To provide the highest quality chauffeur service across Britain for all types of journeys, events and occasions."
Travel can be a stressful time. That's why DB Executive Travel guarantee travel with them will be safe and comfortable and that they operate legally and are reliable, this helps to ensure that they do the waiting so you don't have to. They even guarantee that you will be 100% satisfied with their service, or they will provide you with a full refund!
Included in every booking:
Complimentary bottled water, mints, packaged biscuits, tissues, daily newspaper (of your choice) and magazines

We will advise on the departure time to ensure you arrive at the time you wish

Umbrella if the weather is poor

A mobile hotspot is available to provide WiFi

Top box can be fitted if required at no extra expense
For executive travel they have a stunning 'rhodium silver' Jaguar XFS Portfolio.
Up to 4 passengers

Comfortable barley-coloured leather seats

Large boot space for luggage, top box also available on request

3.0 litre diesel V6, 0-60 in 5.9 seconds, top speed of 155mph
During his previous employments, specifically over the 25 years prior to starting a business in 2016, Dave Barnes had the opportunity of using many corporate travel companies to take him to airports and hotels. This has given him a good understanding of what is expected and needed when being a passenger, especially following a long and tiring flight.
After setting up DB Wedding Cars in the summer of 2016, expanding into Executive Travel was the natural next step. Dave became a Master Driver to ensure he has the most up to date driving techniques and became a licensed private hire chauffeur.
Additionally, in October 2019, after passing a written exam as well as passing a practical driving assessment, Dave was accepted as a member of the Guild of Professional Chauffeurs.
DB Executive Travel was launched in April 2017, with his daughter, Hannah, taking over the running of DB Wedding Cars.
Corporate Travel
DB Executive Travel understand the importance of needing a private, stress free environment for when you are needing transport for business. Allowing them to take the strain of driving enables you to work or rest in a peaceful environment and know that they will get you to your destination on time.
To make payment easier, DB Executive Travel can offer a monthly account, a list of fixed rates for frequent journeys and payment options to suit all needs. If you would like to know more about the services they provide for businesses, please do get in touch.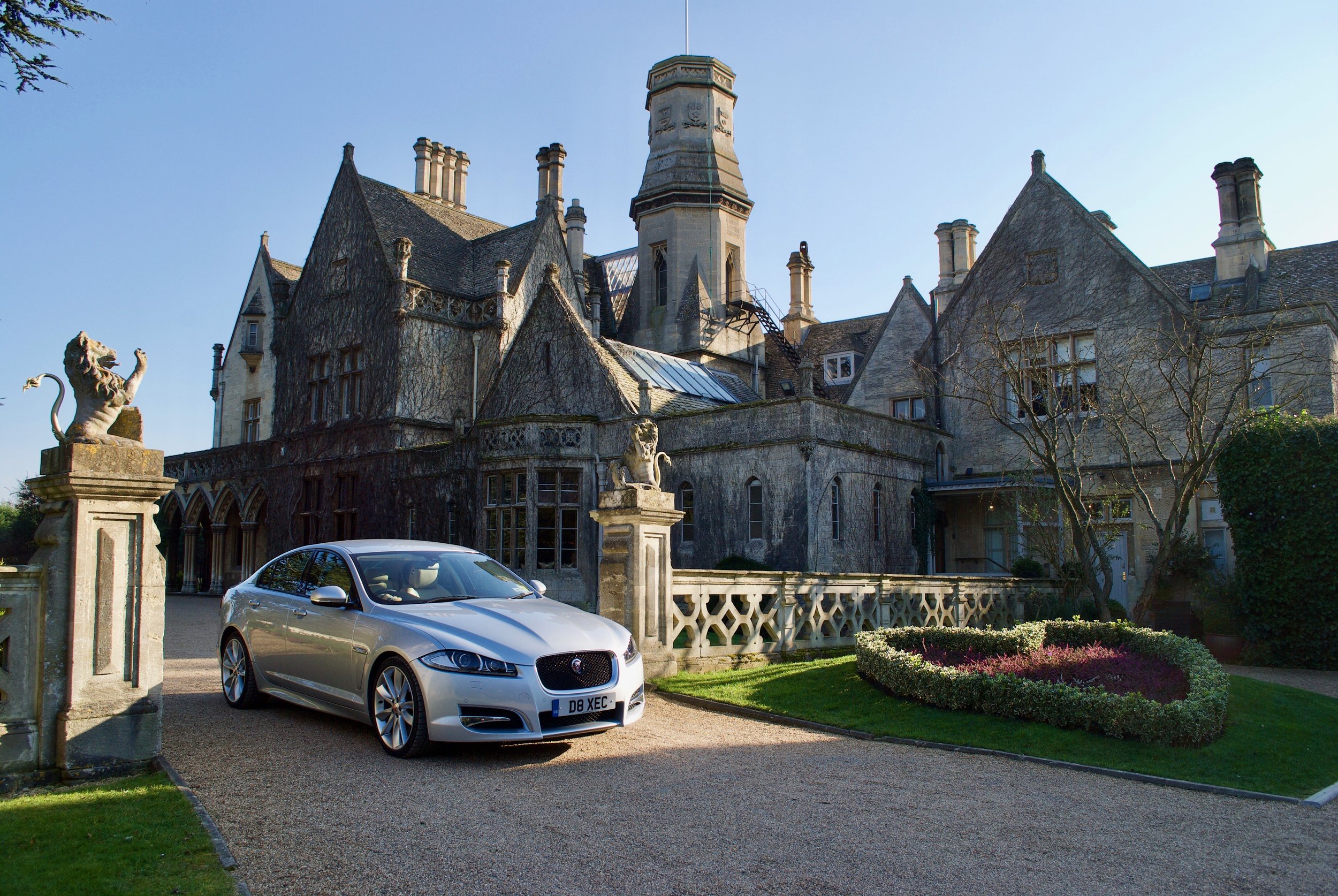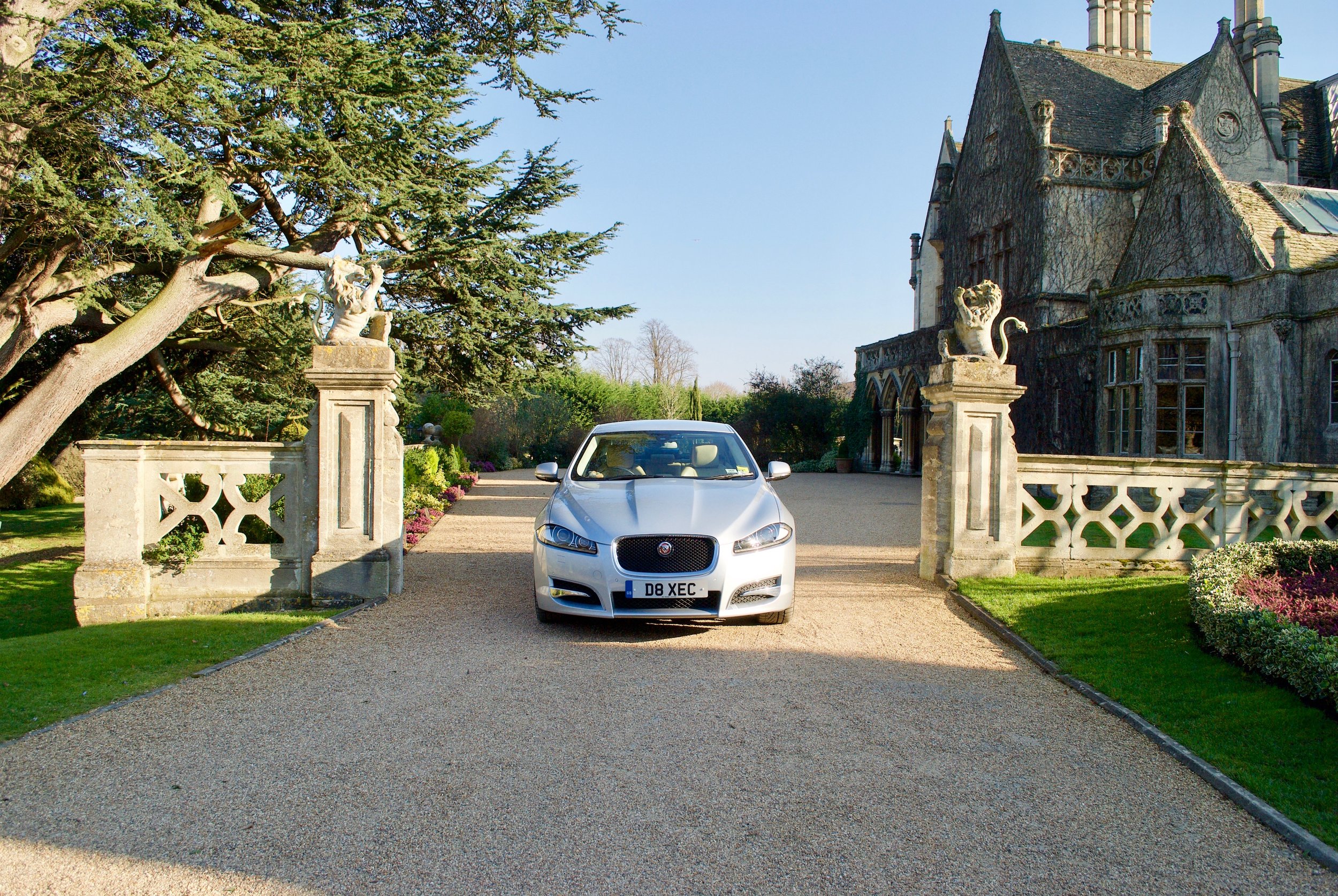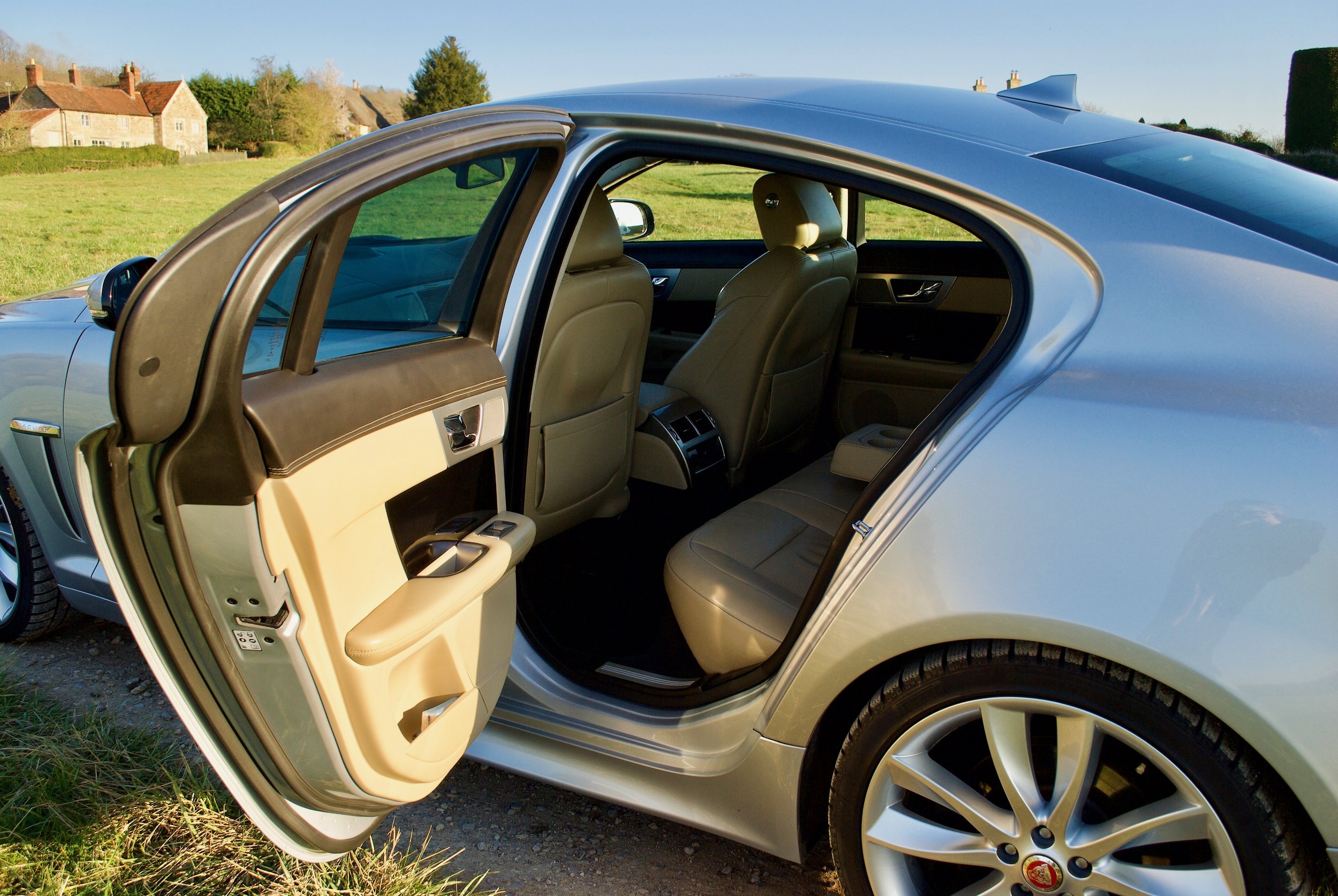 Arrive in sophisticated style with the Jaguar XFS and a professional chauffeur for your prom.
Parents/Guardians can rest assured knowing that DB Executive Travel are fully licensed to provide prom transport and the chauffeur is DBS checked.
Call Hannah on 07548931339 or email hannah@dbweddingcars.net to find out if they still have availability on your prom date.
A couple of days before your journey, you will receive an SMS from your chauffeur to confirm your travel arrangements.
On the day of travel, your chauffeur will aim to arrive 15 minutes before he is required, let you know he is there and then wait patiently. Your chauffeur will load your bags for you when you are ready.
Before setting off you will be offered…